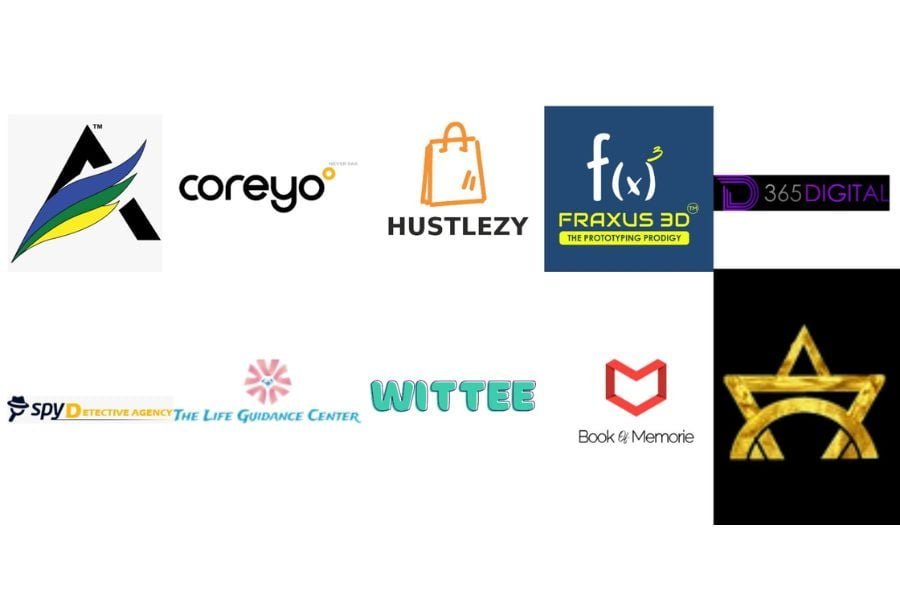 New Delhi (India), March 17:
1. Agile Growth Hackers is making waves in the marketing technology industry with its cutting-edge solutions and services. As a martech company, Agile Growth Hackers helps businesses automate and optimise their marketing efforts using their immense knowledge of marketing and technology to create a powerful marketing stack, utilising various tools and software to automate processes and analyse data.Their team of experts uses the latest technology and tools to automate repetitive tasks, create personalised campaigns, and improve customer engagement. Investing in Agile Growth Hackers who specialise only in marketing tech can be a game-changer for businesses looking to achieve exponential growth.
2. In today's busy world, time is precious, and businesses that offer quick and easy solutions are doing well. Coreyo is a platform that brings together all the courier services in one place, and it's gaining popularity in the logistics industry, especially among small and medium-sized businesses and individual customers. As e-commerce grows, people need reliable and efficient delivery services, and Coreyo offers it with a click which is attracting customers who want speed and convenience. Customers can compare price, and delivery options and track their shipments in real-time. Coreyo offers reliable services, faster delivery, and competitive pricing, making it a go-to platform for courier and cargo needs. Coreyo stands out for focusing on the end-user, providing a hassle-free user experience for retail customers, and partnering with leading courier providers including India Post and ICICI Lombard for insurance. Coreyo is expanding its services and is on its way to becoming a leader in the courier and logistics industry.
3. Hustlezy, the brand that emerged from the hustle culture, has taken the market by storm with its customized home decor and dazzling illuminating products. Born just a hustle ago, this swanky one-stop-shop offers gifts that are as unique as the thoughts and feelings of the giver. Their collection of personalized decor, mesmerizing illusion lamps, groovy Spotify album covers, and quirky items make gifting and decorating a breeze. Hustlezy's mission is to capture the underserved gift market, especially for the hip and happening younger generations, by providing one of a kind and personalized solutions. Their success speaks volumes about their commitment to spreading joy and happiness through their products.
4. Fraxus 3D is a leading company that provides top-notch 3D modelling, printing and prototyping services. With a team of skilled designers, they can create 3D models for a diverse range of projects, from buildings to jewellery designs. Fraxus is at the forefront of 3D printing technology, offering unparalleled quality and precision. Their services are available to a wide range of industries, including architecture, fashion, computer manufacturing, automobiles, highways, railways, education and training. *Fraxus 3D* takes custom orders and inquiries from clients all over the world, ensuring that their customers receive tailored solutions to their unique needs.
5. 365Digital is making waves in the digital marketing industry with its innovative and avant-garde strategies, setting it apart from competitors. The company's exceptional performance has earned it a spot in the top 10 companies for 2022-2023. Leveraging AI technology and competitive strategies, 365Digital's team of experts delivers remarkable outcomes for clients, including increased traffic, engagement, and conversions. With a data-driven approach and commitment to excellence, 365Digital is a prominent player in the industry, paving the way for the future of digital marketing.
6. Spy Detective Agency in Delhi is a leading private detective agency with a reputation for delivering expert services to their clients. Their skilled detectives are like bloodhounds, leaving no stone unturned to solve any case. They use advanced technology to stay ahead of the curve and keep up with the latest trends in the industry. Client confidentiality is their top priority, and they know how to keep information secure. Spy Detective Agency is the epitome of excellence in the world of private investigation, delivering reliable and effective solutions to their clients. For those seeking top-notch investigative services, Spy Detective Agency is the ultimate choice.
7. "The Life Guidance Center" is one of the fastest-growing Marketing & Advertising companies. In a very short period, TLGC is serving more than 100 clients in Pan India and globally. 
TLGC is different from others as TLGC not only provides complete marketing and advertising services but business and life guidance also as Founder & CEO of the company Mrs. Prashansa Pawar initiated this firm for human welfare first and she believes business is another important part of life therefore TLGC aims to boost business sales and improve brand image.
8. Building a T-Shirt Brand on Passion and Customer Centricity: Wittee
Wittee, founded by Akash Malhotra in 2021, creates affordable and expressive T-shirts based on music, TV shows, and movies. Its success is attributed to its wide range of designs, affordability, accessibility, customer-centric approach, and high-quality products. Wittee listens to customer feedback to ensure their products are always fresh and relevant, aiming to empower customers to express their passions and identities through fashion. For Coolest T-Shirts visit Wittee.in
9. Neeraj Jain is a freelance graphic designer turned founder of Book of Memories, a personalised bitmoji book-making company. With a background in graphic design, Neeraj brings a unique perspective and set of skills to the bookmaking industry. He started the Book of Memories as a way to help people preserve their memories in a fun and interactive way. His company creates personalized bitmoji books that allow customers to relive their special moments through a unique and creative medium. Neeraj's design expertise and passion for innovation have helped make Book of Memories a success, and he continues to push the boundaries of what a book can be.
10. EnGame Agency is a publishing company that provides authors with personalized support, guidance, and expertise to bring their vision to life. Their services include manuscript preparation, professional editing, cover design, printing, and distribution. With a team of experts who are passionate about storytelling, EnGame Agency ensures that every book they publish is of the highest quality. Whether you're an established author or just starting out, EnGame Agency is dedicated to making the publishing process an enjoyable and seamless experience. Contact them today to learn more about their services.
If you have any objection to this press release content, kindly contact pr.error.rectification[at]gmail.com to notify us. We will respond and rectify the situation in the next 24 hours.