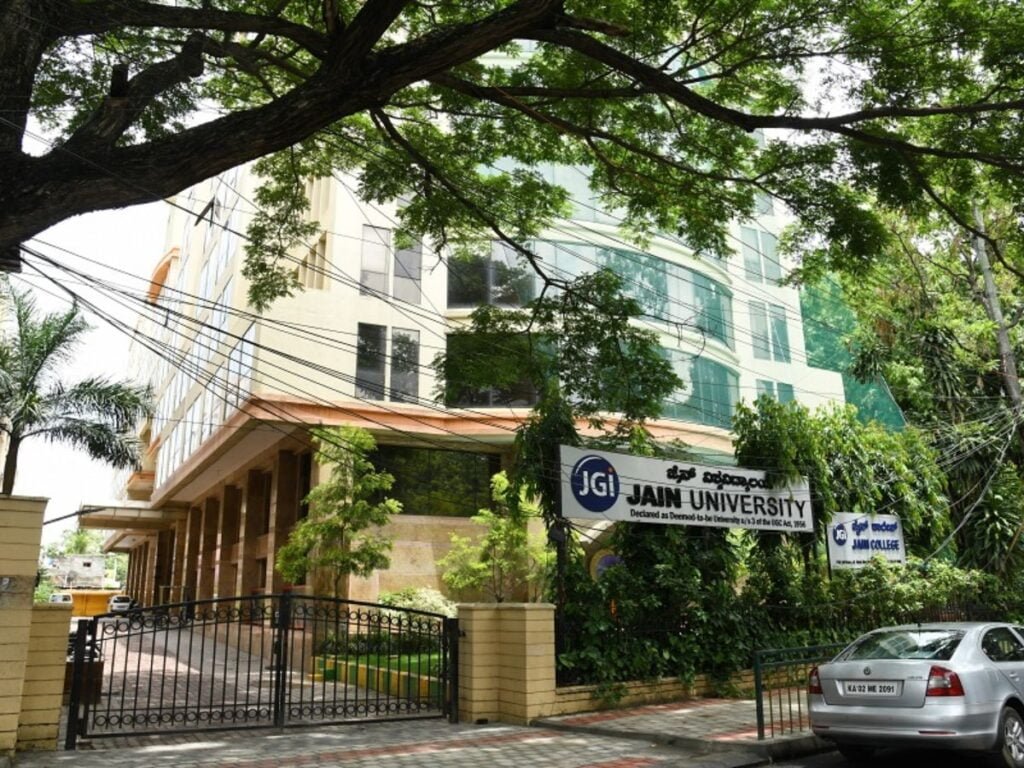 Bangalore (Karnataka) [India], April 7: Jain (Deemed-to-be University), being the first University in South India to have launched a course in Forensic Sciences, offers a number of programmes in the field. Some of the courses have a global certification, which makes Jain University an ideal place for study in the subject. Jain University has always etched its name on the top of the list of all educational institutions. Jain is known for imparting holistic and value-based education to their students. With the most qualified and experienced professors to one of the best technologically advanced labs Jain University has been able to create an impression among the best universities of South India.
The programmes available include:
BSc Forensic Science
B.Sc Forensic Science with Certified Fraud Examiner, USA + CSOFS, UK
MSc Forensic Science
M.Sc Digital Forensics and Information Security
Prevalence of Forensic Science
The prevalence of Forensic Science in recent times has skyrocketed as more and more justice systems are required to adopt the credibility of science. The work the scientists do is of significance, thus their education must be meticulously oriented as well.
Forensic Scientists aid the law enforcement in studying crime scenes, or evidence related to a digital crime or a civil crime. They engage in collecting, processing, and inferring any data or evidence they find that leads to narrowing down criminal cases.
The contemporary legal system heavily relies on forensic science. The M.Sc. in Forensic Science degree is offered by Jain (Deemed-to-be University). The two-year doctoral program focuses on the study of human anatomy and the application of science to criminal investigations. Students will learn about all facets of forensic science in this course, including how to gather hints from crime scenes and physical evidence like hair, blood, and fingerprints that are brought to the labs in order to be used as proof in court. Additionally, it will help students hone their technological expertise, aptitude for science, and sharp observational abilities Says Dr. Dinesh Nilkant, Director Admissions- Jain (Deemed-to-be Univeristy)
Forensic Science as a Field in Jain University
Jain Group offers B.Sc in Forensic Science, as well as Global Certification courses. The students are theoretically tutored and practically trained to apply the knowledge in crime investigations and on human anatomy.
The students are exposed to processes of on-site visitations of crime scenes along with the advanced technology that evidence is analysed via. Trained alongside professionals, students get to experience one of the best courses in Bangalore.
MSc in Forensic Science and M.Sc in Digital Forensics and Information Security are few of the top courses offered. The programmes provide the students with hands-on professional training in modern, highly equipped laboratories.
Placements for Budding Scientists
The programmes also prepare the students for entrepreneurial as well as internship opportunities that follow the course of the degree. The Placements Cell guides the students to the paths they desire for UG and PG respectively.
Graduates get exclusive chances to kick-start their career with few of the most reputed companies like Infosys, Incognito Forensic Foundation, Standard Chartered Bank, Globe Detective, Novo Nordisk and many more with the highest CTC of 7 Lakhs per annum.
On a greater scale, postgraduates with improved levels of insight get opportunities at companies like Brain Ability International, Omega Healthcare, Jubilant Healthcare, Grant Thornton, Optum Inc., OG Healthcare, etc. with a per annum CTC of 8 Lakhs.
With life-changing opportunities at the door, a room for curiosity and an environment of active learning, Jain mentors the budding scientists for the lifestyle that awaits.
For more details, refer their website: https://www.jainuniversity.ac.in/programs/top-universities-for-sciences-programs
Contact: 7337613222
If you have any objection to this press release content, kindly contact pr.error.rectification@gmail.com to notify us. We will respond and rectify the situation in the next 24 hours.